Listen Up… If you have been ignoring Linkedin as one of your main marketing platforms, you are making a BIG MISTAKE!
LinkedIn now has more than 590 million users, with 250 million being active members, it is slowly becoming one of the most popular social media networks today and if you are not on it, you are missing out BIG TIME
So Are You Ready To Explore Linkedin? If You Are, Then Let Me Show You How to UNLOCK THE SECRETS Of LinkedIn To Generate Targeted Leads and Dramatically Increase Sales for Your Business"
You Will Finally Discover Everything You Need to Know for Your Business to Find Success on Linkedin
Dear Internet Marketer
Since its launch in 2003, LinkedIn has been known as an excellent place to search and find a new job and stay connected with link-minded individuals and former colleagues and friends. 
However, LinkedIn is so much more than that.
For businesses, it is a powerful marketing tool that can help them generate more target leads and dramatically increase sales for their business. 
In today's age of social media, leveraging a professional social network like LinkedIn to drive sales leads is becoming more critical than ever before.
Why Do Most Businesses Fail When It Comes To Using LinkedIn?
Many businesses have failed to effectively harness the power of LinkedIn for a variety of reasons, including:
They don't think that their customers are on social media.
They believe that only young people use social media.
They think that social media marketing is too much work and a waste of time.
The feel that if they use social media platforms, like LinkedIn, they will only open their business to criticism.
They don't really understand how to use it.
They don't think that social media marketing drives any meaningful results.
Unfortunately, these kinds of excuses are doing nothing to help you grow your business.
With more than 500 million users, LinkedIn is the largest professional networking site in the world and an excellent place for companies to make meaningful connections with others in their industry, find highly qualified and targeted leads, and to drive more traffic to their business websites to increase brand awareness and generate leads.
If you're ready to ditch the excuses and finally tap into the power of LinkedIn, you're in luck, because I've compiled a comprehensive guide that will show you how to use LinkedIn to generate targeted leads and dramatically increase sales for your business.
LinkedIn Revival
The Ultimate Course In

Using LinkedIn To Generate Targeted Leads and Dramatically Increase Sales For Your Business
Some Of The Critical Things You Will Learn Inside This Course
How to create a killer company profile on LinkedIn that will help you convert more leads and increase sales.
Discover the secrets to effectively using content marketing on LinkedIn to gain more connections and increase brand awareness.
Find out how to utilize LinkedIn Groups to increase leads and become known as an expert in your industry.
Learn why it's important to measure and monitor the results of your marketing efforts on LinkedIn.
Learn why upgrading to a premium LinkedIn account can get you even more targeted leads.
Discover the secrets to finding and selling your prospects on LinkedIn.
Find out what rookie LinkedIn mistakes you need to avoid to use LinkedIn to generate more leads successfully.
Listen To What Francois Has To To Say About LinkedIn Revival
If you take action take action today, these FAST ACTION BONUSES are yours absolutely FREE
FAST-ACTION BONUS #1: Point-By-Point Checklist
View or print this handy checklist so that you can check off each point.
It is like a summary of the entire guide but in actionable, bite-sized points so that you can successfully get through the course.
FAST-ACTION BONUS #2: Resource Cheat Sheet
You'll also get access to a rolodex of top sites, blogs, forums, tools, apps and services to get you even further.
Inside you'll find:
Top blogs and forums

Top tools

Top tips and how to's

+ more!
FAST-ACTION BONUS #3: Mindmap
A quick glance over this mindmap and you'll get an instant refresher of all the major points and action steps from the main guide.
But the BURNING question that you have in your mind is:
HOW MUCH IS THIS EXPERT TRAINING GOING TO COST ME?
Let's face it… If you hire an expert on this topic to show you how it's done, you can easily pay upwards of $1997 or more.
In fact, many potential businesses have invested hundreds of thousands of dollars to hire a coach or guru to help them BUT ended up with dismal results.
But, you won't have to invest anywhere near that today. Linkedin Revival gives you the exact training that many expensive coaches are using for their $1997 students
Today, you can get INSTANT ACCESS to this superb training for just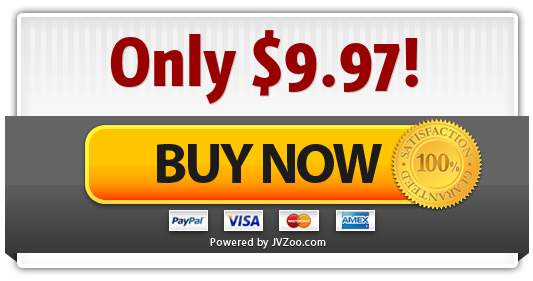 That is a truly incredible deal!
You will be hard-pressed to find a more valuable resource than this and I am delighted to have the chance to share this powerful guide with you.
You will receive comprehensive and valuable insights into Linkedin not available elsewhere.
When you download this course, you will uncover the secrets for how to effectively use LinkedIn to generate more targeted leads and see a dramatic increase in sales for your business.
Again, here are just some of the benefits that you'll gain:
You'll gain an inside look into the recent LinkedIn upgrades and what the site has in store for the future.
You'll discover what elements are essential for making your LinkedIn profile stand out from the more than 500 million users worldwide.
You'll learn how to use content marketing to increase profile views, become a thought leader in your industry, and gain more connections.

 

You'll discover why creating your own LinkedIn group can give you the best chances of being seen as an expert and how it can dramatically increase the leads you receive.
You'll learn which tools can be used to measure and monitor your marketing efforts effectively.
You'll discover which type of LinkedIn account is best for your business and how you can utilize each to grow your leads and increase your business sales.

 

You'll find out the best practices for finding more leads and how to get those leads to buy from you.
You'll find out what not to do when it comes to finding new leads and increasing sales for your business.

 

And so much more!
The Linkedin Revival comes with a special 30 Day Money Back Guarantee
The Linkedin Revival will teach you how to use Linkedin to generate targeted leads and dramatically increase sales for your business.
If for any reason that you come to the conclusion that after honestly applying the information in this book and it has not helped you in anyway, please contact us within 30 days for a complete refund of your purchase.
However, we do believe that Linkedin Revival will greatly help you.
Download this valuable training TODAY
DON'T MISS OUT ON THIS LIMITED TRAINING BEFORE THE PRICE GOES UP
Yes! I want to get this awesome product right now.
I understand that with my purchase, I will receive:
An immediate download of the Linkedin Revival Main Training sent to my email inbox.

FAST-ACTION BONUS #1:

 

Checklist

FAST-ACTION BONUS #2:

 

Resource Cheat Sheet

FAST-ACTION BONUS #3:

 

Mindmap

An iron-clad 30-day money-back satisfaction guarantee.
To Your Success,
Joyce Stevens & Diana Davies
P.S. – According to LinkedIn's Marketing Solutions blog, LinkedIn is the most-used social media networking platform amongst Fortune 500 companies, proving the point that LinkedIn is the place to go if you want to reach your ideal customers.  
P.P.S. – You don't need a Ph.D. to learn how to utilize LinkedIn to generate more leads and dramatically increase your sales. With my newest guide Linkedin Revival, you can learn how to leverage the most powerful professional networking platform for businesses to find more leads.    
If you want to learn everything you can about how to utilize LinkedIn for marketing your business, then you have to take advantage of this offer and grab your copy of Linkedin Revival: How to Use LinkedIn to Generate Targeted Leads and Dramatically Increase Sales for Your Business today.
Marketing Honcho Copyright 2019
support@marketinghoncho.com